At this years Manifest awards (2017) our latest
release "Sweet Choral Motion" was awarded with the prize
Rythm of the year!
We are super happy for this and hope to see you on the next show!!
Today we released our third album "Sweet Choral Motion" on Fashionpolice records!
Thanks to all our guests: Johanan, Sirintip & Mira Palme. A big thank you to Mattias Gustavsson who did the awesome cover and our great producer Sven Johansson!
Listen and buy the record here: https://musicistheweapon.bandcamp.com

Lennart Wretlind says in LIRA #2 that Music is the Weapon is one of his best sources for power in the neighborhood. We'd like to say thank you for the nice write up and also mention that our energy is accumulating as you read thisline. You will recognize us as THE Scandinavian power plant for pscyh afro-beat music!!
The other day we released the new single Run. Now we can proudly present the new music video!
Run is a psychedelic afrobeat song that moves forward like a runaway train where the passengers partying, dancing their last dance, completely unaware of the coming tragic end. And starring as the main character of the show is none other than Tobias the phantom guitar player of MiTW!
We also would like to thank Donovan von Martens for his brilliant and steady directing/editing work on this one.
Check out the video in the sidebar, or click HERE to be directed to youtube.
TODAY we release our single Run! HYMN published it right here!!
Keep your heads cool. We will give you lots of good stuff this spring!
Posters (including digital version of the album) 50% of, now 50 SEK
Digital version of both of our albums now 30 SEK
Order at: http://musicistheweapon.bandcamp.com/

Music Is The Weapon has never been about money, rather we have built this band on friendship, love, energy, strong musicianship and a big passion for afrobeat.
So now when we reached the point of break even with our album we thought it would be great to lower the prices and hopefully reach a lot more people.
Still, even tough our goal have been to play funky music rather than make the big money, the best way to support music is to buy it. We are all struggling musicians and having a 11 piece band on the road cost money. So if you want your favorite music to live on (regardless of what kind of music it may be) remember to contribute with what you can, and if you need the music but don't have the money, you now have the chance to get it very cheap!
And last we want to thank for the amazing support we have got since our last album!
You who follow us know that we are in the making of our third album, so stay tuned and you will hear from us soon!
Hi!
It has been a long time since we wrote anything here, but that doesn't mean we have been lazy doing nothing. Just that the promotion department of the band have been busy making music instead.
Here follows a small summary of what we have been doing:
*a new video for Do you be you
*Playing some concerts at really nice venues (Psykjunta, Polar Music Prize afterparty , Nefertiti, musik vid vattemöllan , kulturernas karneval etc)
* Toured Denmark
*Cancelled the most of the tour in Denmark because of Bodil the Storm
*Hosted a fuck Bodil concert in Denmark, because of Bodil the Storm
*Recorded the next epic album at Fashion Police Studios, a small teaser here:
Hope to see you soon!
Hugs and kisses
/
MITW
Hi!
Music Is The Weapon will be playing at the The Polar Music Prize after party, the 28th of august!
We're gonna have some great artists with us on stage: Moneybrother, CLEO, Kristin Amparo and Dinah Yonas!
More info: http://selam.se/
We now have a booking agent! Gillis Bengtsson at Swingkids.se will help us with bookings in 2013!
If you're interested in having us at your festival, club or event, contact: gillis(at)swingkids.se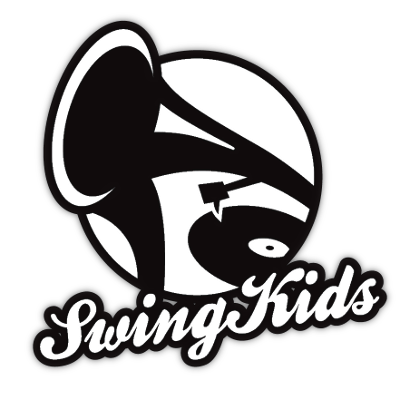 You can still contact us at info(at)musicistheweapon.se for loveletters, pressmaterial and other questions!
Cheers /MITW